Kindergarten Readiness Class
Teacher Ratio 1:6
Language Arts and Phonics:   Children will work on letter sounds and begin practicing the formation of the various letters using programs such as Handwriting without Tears and Jolly Phonics.  Through the use of playdough, paint and various materials we will practice creating the letters in a variety of different ways.  The children will use a combination of writing materials such as fat pencils, highlighters, golf pencils, etc to assist with fine motor work.  We will practice printing letters on a daily basis in our Journals.
Mathematics: The children will work on one-to-one correspondence, counting, number recognition, sequencing and the early stages of addition and subtraction.  A variety of manipulatives will be offered, such as Base Ten Blocks to practice counting, Unifix cubes for patterning and number sense.  We will practice printing our numbers on a daily basis through the use of our Journals.
Creative Arts:   We will use art as an opportunity to reinforce both the letter and number of the week.  There will be an option of two cognitive arts based on both the letter and number of the week.  Arts and Sensory explorations will enhance the program.  Choices of wet/dry sensory will be available.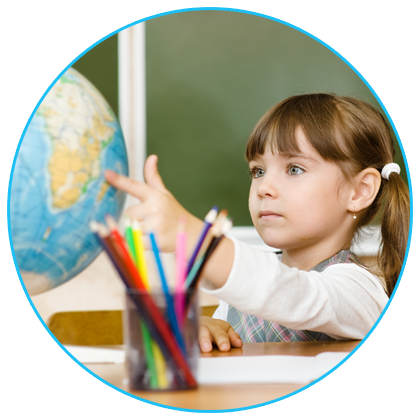 Science and Discovery: The children will make predictions and observations as well as record their observations through the use of pictures.  Small group experiments will be conducted where children will have the opportunity to take part in the process.  This time will also include cooking a variety of different recipes.  The children will have the opportunity to follow directions, work as a team and try different foods.
Music and Story Time: This time of the day will provide the children with the opportunity to take part in an interactive story.  There will be a choice of felt board stories, audio stories as well as big books.  We will do a small book share unit in the second half of the school year where each child will get to take home a story of their choice.  During Music Time the children will engage in a variety of cooperative songs.  They will be working on skills such as memorization, sequencing, patterning, turn-taking, sharing as well as the enjoyment of music.