Yes I Can! Junior Communicate is a beginner level class, focusing on basic social communication between the children, each other and their teachers.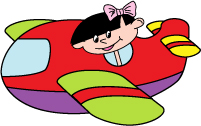 RATIO: One teacher for every 4 students. This is a small class.
APPROACH: the philosophy of the class stems from Dr. Stanley Greenspan's basic principles of "floortime".
This approach is proven to help children expressively and receptively communicate in a variety of ways to their caregivers/peers. The Floortime Approach is used in many of the aspects of the program, but especially predominant at 'freeplay'.
The delivery of this programming offers opportunities to expand both the expressive and receptive vocabulary.
GOAL: To expose the children in a small group to routine and structure,(the beginnings of school readiness skills), making them feel comfortable in their surroundings to help reinforce communication between each other and the teachers. The use of visuals and schedule boards aid in this process. The pictures are used to reinforce the verbal word, giving them more opportunity to be successful.
AREAS OF PROGRAM:
Floortime: a time of the day where the children are given opportunities to play along side each other in close proximity on the carpet with a wide variety of toys, many being cause and effect, following a Unit that changes bi-weekly. This is the specific time allocated for developing appropriate play skills.
Cognitive Circle: during this time, the children sit in a semi-circle on chairs, facing the teacher who is the leader. They are encouraged to respond to the good morning puppet, and recognize their name, which is done to a song, along with a picture of themselves to put up on the wall. A variety of social communication games encourage peer recognition and are kept basic and done at a very slow pace. A small co-operative singing game and/or book that corresponds to the unit that is being focused on that week is then sung, and the circle is completed by each child finding and taking their name down from the board and giving it to the teacher. A real school readiness skill builder.
Gym/Arts & Sensory: this is the time where the children are encouraged to participate in a variety of arts and sensory/mucky gucky activities, exposing them to a vast amount of mediums such as shaving cream, oatmeal play, water…in a sensory, play based way, still keeping in mind the Unit of the week. Once they have participated in this component, they then have gross motor time where they are able to explore with their friends and work off some of that excess energy! Again practicing appropriate play skills, including turn-taking.
Snack: children bring in their own choice of snack. This social time is used as a communication temptation to extract language from the children. The teachers will entice the children with what they have brought to school for snack that day and will wait until some type of communication is elicited, before they receive their yummy treat! It's a great way to get kids to talk!
Music Circle: Once again, in a semi-circle facing the teacher, the children have opportunities to choose songs that are on the songboard, depicted by picture symbols. The children are encouraged to participate through the use of props, puppets and/or musical instruments. All songs are sung at a very slow pace, so as the children can catch onto key words, phrases and actions and pausing is used frequently, so they can fill in the blanks. We practice the same songs for two weeks, adding to the children's vocabulary related to the Unit.
If you have any further questions about the Communicate Program, please don't hesitate to ask!