Ratio 1:6
FREE PLAY:
With music playing softly in the background, the children have the choice of an abundance of early learning activities.  Big block building encourages great structure making, promotes team play as friends build together also a fun opportunity for imaginations to create.
Fine motor and medium motor activities change weekly including lacing bears, snap together gingerbread people, alphabet letters, bristle block play, as well as cutting and drawing daily.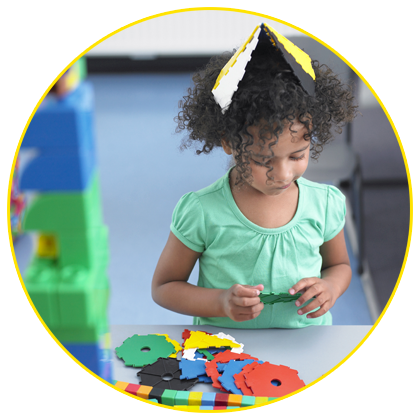 Puzzles are set out daily on the floor for cooperative small group work and on the "long puzzle table" with lots of variety and choice for those who wish to work solo with the support of a teacher close by.
SCIENCE AND DISCOVERY:
Science is done twice a week as part of free play and everyone is encouraged and welcome.  Playdough experiments are super exciting for the children as they enjoy mixing coffee grinds, curry spice, sparkles and vanilla as they put their individual stamp on their own unique playdough creations.  Once a science activity is completed, it joins our science/discovery area by the window for ongoing exploration and commenting.
COOKING/SNACK:
Cooking is offered twice a week where the children follow a printed and picture recipe – this is a very popular activity.  The children enjoy measuring, mixing, guessing whats going to happen next and estimating.  Snack is a quiet, social time.  All snack/cooking is healthy and nutritious.
DRAMA:
Drama happens at both the puppet theatre and in our dramatic center.  Often the centre is set up as "housekeeping" with food, babies, dress up clothes or the Doctor's Office, Music Store, Shoe Shop, or Yes I Can! Bakery all to entice creative role playing, friendship building and language expansion.
QUIET TIME FOR STORY SHARING:
The teachers go twice a month to the library to keep a varied assortment of good quality, diverse books available.  Story sharing is a popular time to enjoy reading with the teacher.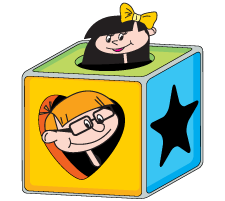 CREATIVE MOVEMENT:
Helps facilitate listening skills while offering opportunities to enjoy music, encourages following directions and physical participation.  The children enjoy active parachute play, Simon Says, Hokey Pokey, The Limbo and Rock A Bye Your Bear by The Wiggles.
LETTER BOX / COGNITIVE CIRCLE:
The children work through the letters A to Z with concrete and representational items centered around our letter of the week.  Each letter of the week is complimented by sign language for the identified letter as they work through the alphabet.
Cognitive small group time is interactive and academic, yet play based.
ARTS AND SENSORY:
We are famous for our arts and sensory activities. Easel painting is a mainstay of the program. We often paint with toothbrushes, pinecones and the tops of celery.  Creative arts offer lots of opportunities for multimedia explorations and open ended creations.  Daily sensory play offer dry, wet and interesting activities such as missing puzzle pieces with tongs to fill paper bags or containers, experience the tactile adventure of racing cars through goop and everybody loves to go fishing in the blue water with fishing rods and magnetic fish. Gluing, stamping and painting activities are out daily.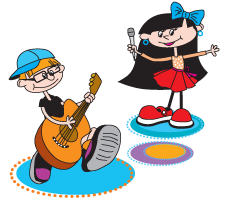 MUSIC CIRCLE:
Complete with musical instruments (castanets, bongo drums, jingle bells and maracas) the children enjoy the animated antics of the teachers as we lead popular sing songs with props and enjoy learning new tunes.  This is a cooperative turn taking, interactive and thoroughly delightful time for all.
POINT OF NOTE:
For early reading, sequencing and self regulation, all activities and daily schedule are pictorially presented.